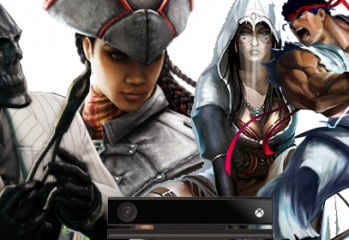 If you're called Brian, of course.

Normally at this time of the week, we'd be bringing you news of which new eShop games were being released this week, but Nintendo have gone for a different angle, instead offering lots and lots of discounts on existing games.

As promised yesterday, we do have more news on Trine 2: Director's Cut for North American Wii U players, which has now been updated.

Frozenbyte have sent us word that Australian and New Zealand-based Wii U gamers can now grab Trine 2: Director's Cut from the eShop.

Frozenbyte have sent us word that the latest edition of Trine 2 to be released (the Director's Cut for Wii U) has received an update in Europe.
Frozenbyte have announced Trine 2: Director's Cut, a re-working of their popular co-op fantasy sequel, exclusively for Wii U, this winter.
It's Friday, it's the end of the week, which means it's time for another instalment of A Week in Gaming! Each week I bring you the best content that the GodisaGeek team have produced over the past few days, including the latest reviews, the biggest news stories, and plently of other features and delights. This […]
The first Trine was an indie gem, loved by many but played by arguably few. Is the second game even better or is it that difficult second album? Find out with the GodisaGeek.com review here!
The crossover continues as Ding! regular Trey Douglas (also of Geeky.ly fame) joins The Godcast crew of Adam, Calvin, Martin and Tony to make if a five-some! There's not been too much big news this week, but there's still time for the boys to celebrate the Resident Evil 6 announcement before waxing lyrical about what […]