Sniper Elite V2 Getting Multiplayer Modes Later in the Year. Read the full news at GodisaGeek.com.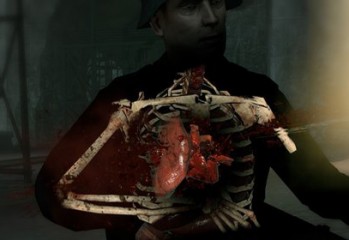 In celebration of the release of Sniper Elite V2 across the world, we thought we'd bring you a quick video of one of the game's missions being played. Check out the full video at GodisaGeek.com.
GodisaGeek.com was invited to a field in the middle of nowhere, asked to fire a couple of sniper rifles and then play some Sniper Elite V2. Read our full preview over at GodisaGeek.com.
Recently we've been treated to quite a few of these Kill cams from the upcoming Rebellion title Sniper Elite V2. This time we've got the fourth video in the series. Check it out over at GodisaGeek.com.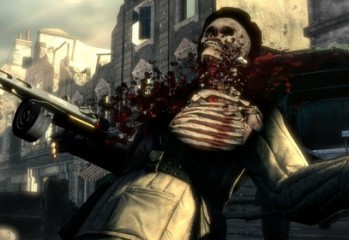 Lee Garbutt sits down with Sniper Elite V2's Senior Producer, to chat about this alternative military shooter. Read the full interview at GodisaGeek.com.
Lee Garbutt takes a look at Rebellion's Sniper Elite V2, the thinking man's military shooter. Read the full preview over at GodisaGeek.com
Bones shatter, organs rupture and blood gushes – the explosive first trailer for Sniper Elite V2 shows that, in the ruins of Berlin in 1945, every shot counts. Global publisher 505 Games and Rebellion announced in April that they are working on the long-awaited sequel to 2005's critically-acclaimed Sniper Elite for the current generation of […]