Darksiders 2 hits the Wii U with all new GamePad functionality - but is it the definitive version?
Square Enix's Sleeping Dogs has fended off very strong competition from THQ, with their newest release Darksiders II, which has entered the charts at number two.
Is this thing on? Good. We're back everyone! Season 5 starts with a fresh theme tune and a new itinerary, don't delay, get listening today! But remember, go hardcore or go home.
Sit back and take a look at the unboxing of the Collector's Edition of Darksiders II. Check out the full video at GodisaGeek.com.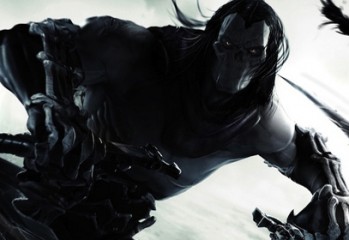 The video that we're going to show you today is a long one, so you should probably get yourself comfortable as we take a look at the very first hour of Death's journey in Darksiders II. Check out the whole video at GodisaGeek.com.
Darksiders II is a serious Game of the Year contender, a title that a gamer dreams of indulging themselves with and something that the guys over at Vigil Games can truly be proud of.