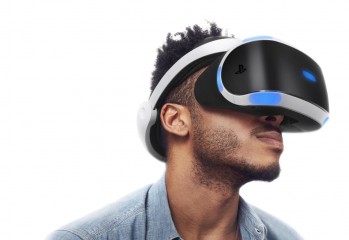 Discount on PS VR headset beginning tomorrow
Sad news, as another pillar of British games development disappears…
You only need to look at the levels created in LittleBigPlanet 2 to see that fan-created content can be a superb thing. In this case however, an entire soundtrack has been created, music for Anti-Grav racing; "The WipEout Generation".
Bringing the series to a handheld device is nothing new for Studio Liverpool though, with two excellent PSP titles under their belt, surely with the power of the PlayStation Vita, WipEout 2048 will be stunning? Read the the GodisaGeek.com verdict right now!
Recently I had the pleasure of having some extended hands-on time with the PlayStation Vita, courtesy of an exclusive Sony event in London. I was greeted upon arrival with food, drink and tons of Vita units, with most of the games scheduled for the European launch in February.
Sony Computer Entertainment Europe announced that the latest WipEout title in the popular futuristic racer series – WipEout 2048 – will be a launch game for their new PSVita handheld console. Whilst they did show off some footage of the game in action at E3, today Sony have made public a reel of further in-game […]