A lot of us spent our childhoods in Arcades, the glow of the CRT monitors drawing us in like a moth to a lightbulb. They've largely disappeared over the years, GodisaGeek.com's Jason Hendricks feels the pain. Read the full article at GodisaGeek.com.
The wait is finally over and X-Men: Destiny, the game that was announced at San Diego Comic-Con 2010, is finally here and ready to played by a horde of eager comic fans and non-comic fans alike. The X-Universe has gotten a lot of stick over the recent years with what's been happening between the pages of the comic book, the move to San Francisco, the splitting up of certain key members of the team and the death of others, but can a video game set during this difficult time, for both the characters and readers al...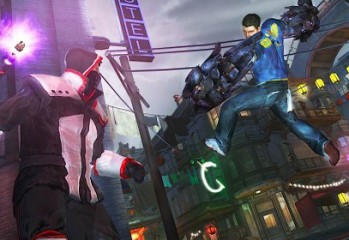 We were fortunate enough to be able to grab the writer for upcoming X-Men: Destiny, Mike Carey, for a few questions.
We've got the intro to the game, which looks nice and the character selection - you don't play as an X-Men character you know of, but you can take on their powers.
It's not long now until we get our hands on the eagerly anticipated game X-Men: Destiny from Activision and Silicon Knights but it's always good to understand how something was created before you get the final product in your hands, and that's where Behind-the-Scenes videos come in. Here are two videos from the developers of […]
World-famous Super Heroes deserve world-class talent! That's why, to kick off San Diego Comic-Con 2011, Activision and Marvel today announced the top-tier celebrity actors that will voice characters in the upcoming Spider-Man: Edge of Time and X-Men Destiny video games. Both games will be playable at this year's Comic-Con and are set to thrill comic […]
Colour us surprised! A stone-cold classic is coming to the next-gen consoles! The press release states : "Konami Digital Entertainment GmbH and Marvel Entertainment have announced it is to release the classic X-Men Arcade action title for PlayStation®Network and Xbox LIVE® Arcade for the Xbox 360® video game and entertainment system from Microsoft this year. […]