Birds of Steel Video Review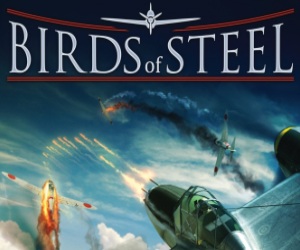 Game: Birds of Steel
Developer: Gaijin Entertainment
Publisher: Konami
Available on: Xbox 360 and PlayStation 3 only.
Have you ever felt like being a pilot in the middle of a warzone? Shooting down enemies left, right and centre and feeling awesome while you do it? Well that's the feeling that Gaijin Entertainment and Konami are hoping you get while you're playing their new combat flight simulator, Birds of Steel. With over 100 real life planes and a similar number of missions, this is a game that promises to keep you playing for quite a while, but how did it hold up? Does is soar gracefully through the skies or crash land without its landing gear? This is one game that we thought you'd really have to see in action to be able to understand the scope of the game, as well as being able to see the visuals, so here's the full video review of Birds of Steel.
The following footage was taken from the PlayStation 3 version of the game.
You can find all of GodisaGeek TV's featured video content on iTunes and Feedburner, so don't forget to subscribe!
Birds of Steel is available to purchase now from Amazon.co.uk.