Nintendo Direct Brings Good Things To Wii & 3DS Owners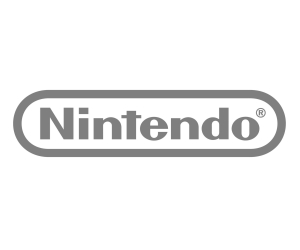 This past weekend, Nintendo revealed a few new games and features that may pique your interest if you own a Nintendo Wii or 3DS – Read on to see what they are!
Every now and then, Nintendo hold a surprise mini-conference called Nintendo Direct, where new titles are revealed. Last weekend saw the latest edition, where the following items were announced:
New Super Mario Bros. 2 (3DS, August)
A 3DS sequel to the DS classic, New Super Mario Bros. 2 looks to be another great 2D Mario platformer; this time the Tanuki Suit makes another 3DS appearance.
Mario Tennis Open (3DS, 25th May)
Shortly coming to European shores, is the latest Mario Tennis title, offering the court-based fun that has deilghted fans for a while. This new entry allows players to customise their characters (including their Miis) based on around 200 special items. Both standard Tennis modes plus challenge minigames are included – Plus a 4-player multiplayer game that can be enjoyed with one cart and four 3DS consoles, or online with players around the globe.
Kid Icarus AR Cards (3DS, Soon)
Remember those AR Cards that came with Kid Icarus? Wondering where you can get more of them? Well wonder no more, as Nintendo have signed a deal with legendary sticker album makers Panini, to distribute these cards throughout Europe – Look out for them in a shop near you!
Nintendo 3DS System Update (3DS, 25th April)
Coming in mere days is a new 3DS System Update. As well as performing more mundance tasks such as patching rogue Mario Kart 7 shortcut exploits, this update adds the ability to organise 3DS games and applications into folders – A welcome addition.
Pokedex 3D Update (3DS, TBC)
To celebrate the release of Pokemon Black & White 2, later this year, the Pokedex 3D application will be updated to feature every single Pokemon ever created (Originally it only had the 150 Pokemon in Blck & White).
New Pokemon AR Game (3DS, TBC)
A new game that will make use of the Nintendo 3DS's underused Augmented Reality (AR) features, not much was revealed about this game, other than that it will involve moving the Nintendo 3DS console to catch Pokemon.
Project Zero 2: Wii Edition (Wii, 29th June)
A surprise addition to the Wii's release schedule, the sequel to Project Zero (Also known as Fatal Frame) is a survival horror game that will use the Wii's motion controls to provide a unique Survival Horror experience.
Spirit Camera: The Cursed Memoir (3DS, 29th June)
If one Project Zero/Fatal Frame game wasn't enough, a 3DS title will be released on the same day as the Wii version. Spirit Camera uses the 3DS's AR functionality (along with a special AR book) to fight spirits and solve puzzles. The Wii title's manual will hold a special secret for you, once you have finished Spirit Camera!
Beat The Beat: Rhythm Paradise (Wii, 6th July)
Finally, the sequel to the Nintendo DS's brilliant Rhythm Paradise/Heaven/Tengoku is released in Europe! To apologise for the length of time it's taken this brilliant rhythm game to reach these shores, this game will feature both the new English songs and their original Japanese counterparts (The Japanese songs in the DS game were completely different from the Western versions). If you like Wario Ware, Rhythm Paradise, rhythm games or just good games in general, then you must buy this game when it comes out!
Some good stuff on the way for Nintendo owners!