New Screens for Blood Bowl: Chaos Edition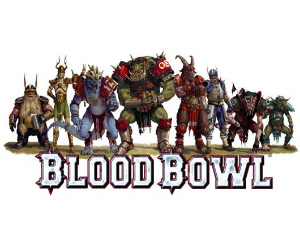 Blood Bowl: Chaos Edition will be released later this year, and today Cyanide Studios released three new screenshots.
The PC adaptation of Games Workshop's mythical board game, the Chaos Edition includes 3 new races. The much-anticipated Chaos Dwarves finally make their entrance, while the outcasts of the Underworld teams will also be taking to the field in search of glory.
A new stadium will also be added, built by Amazons and Lizardmen in the heart of their tropical jungle, it's a hellish enviroment perfect for Blood Bowl. World Championship mode will take you from national qualifying games and continental cups on to the final tournament, where the competition gets even bloodier.
Check out the three screenshots below to catch a glimpse of the new stadium, as well as the three new races.
[nggallery id=889]
Blood Bowl: Chaos Edition will be available in September 2012.