Check Out The New Trailer for Ghost Recon Future Solider's Adversarial Mode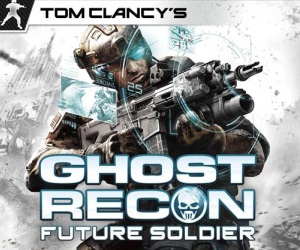 Ubisoft have just released a trailer showcasing the new maps and Adversarial multiplayer mode, as featured in the Arctic Strike DLC pack. Step inside and take a look.
Ghost Recon Future Solider has been out for a couple of months now, we rather liked it when it launched, and Ubisoft has now launched the first chunk of DLC for it's 2012 tactical blockbuster.
Dubbed the Arctic Strike DLC pack, the headline additions to the game are three new maps and an all new multiplayer game mode. A full rundown of what's included in the DLC pack can be seen here:
Content includes:
3 MP Maps
1 new MP Mode "Stockade"
1 Guerilla Co-op Map
6 Weapons:

Rifleman: F2000 and CZS805
Scout: Type 05 JS and BT MP9
Engineer: OCP-11 and Mk17

Achievements / Trophies
Level cap increase of +10
Arctic Strike is available for purchase for 800 Microsoft points on Xbox Live or £7.99 on the PlayStation Network. Check out the trailer below and stay tuned to GodisaGeek for all the latest on Ghost Recon Future Soldier.