A Week in Gaming: 21/05/2012 – 25/05/2012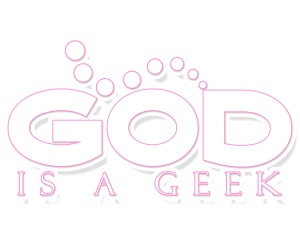 Hello and a very warm welcome to another edition of A Week in Gaming, a look at the very best content that GodisaGeek has produced over the past week.
As always we'll be taking a look at the reviews, news stories, and articles our intrepid team of writers have produced, not to mention having a listen to what the GodisaGek Podcast Network has churned out.
Shall we begin?
REVIEWS
Our first port of call is the Review section, where our knowledgeable writers review the latest videogames and pass on their impartial wisdom.
Diablo III
Martin stepped into Sanctuary and braves the minions of the Burning Hells to bring us the review of Blizzards latest game, Diablo III. He found that "Diablo III is massive, there's no doubt about that, and every single nuance of the game has been developed in such a way that you're not going to want to put it down."
You can read Martin's full review here, and check out the First Look for Diablo III that we posted last week.
Dragon's Drogma
Sean ventured forth into a fantasy world this week to review Capcom's new RPG Dragon's Dogma. He found that "Capcom make it easy to fall in love with Dragon's Dogma", and although the game features a few flaws, such as the lack of a fast-travel system, Sean concluded that there probably won't be "many better RPGs released in 2012".
You can read Sean's full review here, and check out a trailer for the game below.
Ghost Recon: Future Soldier
Hiding in plain sight, Jonny was able to produce a sneaky review of Ghost Recon: Future Soldier. In his review Jonny wrote that the game "does so many things right it is hard to think of anything that it gets wrong", and he concluded that "Ghost Recon: Future Soldier is not one you want to miss".
Find Jonny's full review of Ubisoft's latest title here, and check out a trailer below.
Sonic the Hedgehog 4: Episode 2
Ryan moved faster than a speeding hedgehog in order to review Sonic the Hedgehog 4: Episode 2. Despite containing a "commendable amount of gameplay", Ryan ultimately felt that "Sonic still fails to forget to bring along the charm that made his games so enjoyable in the early 90s".
Read Ryan's review here, and you can see a trailer for the title below.
DiRT: Showdown
This week Adam gave car insurance companies a fright whilst reviewing DiRT: Showdown from Codemasters. In his review Adam wrote that the game "rekindled a love of arcade racing", and concluded that it is a "must purchase for all lovers of rallying, drifting, and to be honest, simple, good old fashioned fun".
Adam's review can be found here, and you can find a trailer for the game below.
Mobile Monday
As always, Martin was on hand this week to present us with reviews of some of the latest iOS games, and this week he was joined by Sean who reviewed VVVVVV.
This week's games included: Battleship Free, "a more up-to-date version of the game that you loved while you were growing up"; Best in Show Solitaire, which features "nothing to hold people's attention for any kind of extended period of time"; Non-Flying Soldiers, a game with "Plenty of replayability, lots of levels, charm, humour" and "decent graphics"; and finally VVVVVV, which Sean found to have "One button, brilliant C64-style graphics,… a simple yet oddly emotive main character… and some ace platforming gameplay".
You can read the full review of each game, alongside links to the App Store, in this week's Mobile Monday.
That's it for reviews, however if you want more you can always head to our Review Section.
NEWS
We now move onto taking a look at what stories have set the gaming world alight. As ever, click on the headline of each item to be taken to the full story.
Ubisoft Details Far Cry 3 Insane Edition
Ubisoft reveal the details of some of the goodies that we'll be getting when Far Cry 3: Insane Edition hits shelves later in the year.
Diablo III Biggest Launch in PC History
It's official: Diablo III has set the new record for the biggest launch in PC history! Although, did any of us doubt it? No? Me neither.
Metal Gear Solid HD Collection gets new Euro release date on PS Vita
The Metal Gear Solid HD Collection is coming to the PlayStation Vita (Yay!) and now has a new European release date for the console.
Aliens: Colonial Marines Release Date + New Trailer
There's nothing scarier in the universe than an Alien, especially when you've got nothing more than a proverbial pea-shooter. Alien: Colonial Marines, check out the new trailer now.
Bungie's New Franchise Destiny + Potential Marathon Sequel
We're all excited to see what Bungie get up to next. A Marathon sequel? Interesting…
DmC Release Date Confirmed + New Character Revealed
The reboot of the Devil May Cry series, DmC, has had its release date confirmed, as well as the reveal of a brand new character.
Alan Wake's American Nightmare Comes to PC
It was obviously going to happen at some point, especially when Alan Wake was released on PC a few weeks back, but Alan Wake's American Nightmare is officially coming to the PC.
LEGO Batman 2: DC Super Heroes 'Open World' Trailer
LEGO Batman 2: DC Super Heroes is set to be an open world LEGO game, something that, on paper, sounds extremely interesting. Check out the trailer now.
New Web Rush Gameplay Trailer From The Amazing Spider-Man
We're all hugely excited for The Amazing Spider-Man here at GodisaGeek.com, both the film and the video game, check out a new trailer for the Web Rush mechanic that's coming to the upcoming game.
Possible GTA V Vehicle List Found in Max Payne 3
It's not unusual for Rockstar to "leak" information about their upcoming game in another one of their games, have they done it again?
And that's it for this week's news! To stay up-to-date with all that's happening in the gaming world be sure to follow our Twitter or 'like' our Facebook page.
ARTICLES
Joe has been a busy boy this week again, spending some quality time with a couple of eagerly anticipated titles.
First off Joe took an in-depth look at the upcoming PC RTS Company of Heroes 2, you can read his full thoughts on the game in his preview.
Along with Company of Heroes 2 Joe also took a look at the sequel to Darksiders, the unlikely hit of 2010. Darksiders II features War's brother Death, Joe's full thoughts can be read in his preview.
Geek in the Tubes also made a welcome return this week, this week focussing on World of Warcraft Machinimas. Something that we all need more of in life.
THE GODISAGEEK PODCAST NETWORK
The start of this week saw Season 4 Episode 20 of the Godcast and when Adam hasn't been seeing Minecraft trees in real life, Max Payne 3 has been keeping him pretty busy, while Calvin has also been hard at Minecraft this week, with some Diablo III thrown in for good measure. As you'd expect, Lee has been playing Vanquish again and if you follow him on Twitter (and you should, he's @WhiteSpyderZero) you'll already know if we'll have to endure (yes, endure) another week of his masochistic torture.
Saint & Greensie listened to their public once more and decided to talk about movie-tie ins within the video game world in the episode titled 'No, no, he does a reggae reggae drink now'. It is a bit of sore spot for gamers. Throughout the annals of time, the majority of games that have come from a film have been poor to say the least. But that's not to say that there's been a few gems out there.
And that's your lot for this edition of A Week in Gaming! Next week I'll be on my way to E3 so someone else will be bringing you your GodisaGeek goodness.
Don't forget, if you want to add your thoughts about anything covered in this week's article then you can leave us a comment below, or you can Tweet us, or write on our Facebook Wall.