A Week in Gaming: 05/03/2012 – 09/03/2012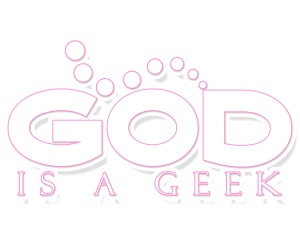 It's Friday! Which means it's almost the weekend! It also means (perhaps more importantly) that it's time for A Week in Gaming, which brings you the very best content that GodisaGeek has produced over the past few days.
Let's get going shall we?
REVIEWS
As ever we kick things off with a look at some of the reviews that have popped up this week. Below you'll find a small sample of reviews. If you like what you see and read, then be sure to head over to our Review Section where you'll find plenty more.
Street Fighter X Tekken
We begin our roundup of reviews with a look at Street Fighter X Tekken from Sean. He found it to be a "blast of a game", one that is "very easy to pick up, with simple commands belying a deep combat system" and puts "Capcom right back on top of their game".
You can read Sean's full review right here. In the meantime, check out this video for the game.
Unit 13
Adam went back to boot camp this week, and returned with his review of the PS Vita title Unit 13. He found the game features "great visuals and a cracking soundtrack", and as a result thought that Unit 13 is "a superb shooter".
Find Adam's full review here, and check out a trailer for the game below.
You can find more PS Vita reviews from this week in our Vita Section.
Mass Effect 3
As well as heading to boot camp, Adam also ventured into deep space in order to review Mass Effect 3. He declared the game to be "an absolute masterpiece", with "stellar audio and gorgeous visuals" which when combined with "fantastic Bioware storytelling" resulted in a game that is a "pleasure to be played".
Read Adam's full review of Mass Effect 3 here, and check out a trailer for the title below.
If you want the chance to win some Mass Effect goodies, including a model replica of the Normandy, be sure to head over to our Competitions page.
I Am Alive
Adam was in action once more this week as he reviewed I Am Alive, which is available on Xbox LIVE Arcade. He found the the game "offers an extremely unique take on the third person survival genre", and provides a "streamlined, enjoyable experience".
Read Adam's full review here, and check out a trailer for the game below.
Alienware X51
Calvin was on hand this week to provide us with a review of Alienware's latest PC, the X51. He thought that it was "quite easily the most diverse Alienware machine to date", and concluded that "it really is a gaming PC, that's not just for gaming".
Calvin's full review of the X51 can be found here.
The Last Story
This week Rik was on hand to review The Last Story, and RPG for the Wii. Whilst Rik found the title to be a "good game", he thought it "definitely could have done without a few of the extra bells and whistles stuck on". He concluded that a "strong, deep, involving RPG wonder lies beneath glitter and tassles".
Read Rik's full review of The Last Story here.
Mobile Monday
Finally this week Martin returned with another dose of iOS goodness in Mobile Monday.
This weeks titles included: Backyard Bounce, a "puzzle game from beginning to end and never attempts to be anything it's not"; Streetbike: Full Blast, which Martin thinks that if you're a "fan of the genre" you won't be able to put it down; Charge Your Brain, which Martin found to be a "collection of relatively fun minigames"; and finally Towers N' Trolls, a "game that should be added to every gamer's library of games".
You can read Martin's full review of each title, as well as finding links to the App Store for each one, in this week's Mobile Monday.
NEWS
It's time for the news! As always, click on the title of each news story to be taken to the full post.
Assassin's Creed 3 Official Reveal Trailer
Following the reveal of the official box art for Assassin's Creed 3, Ubisoft have gone and released the first trailer for the title. It looks pretty stunning if you ask me.
343 Get the Hype Machine Rolling With Release of First Halo 4 viDoc
The Master Chief is back! And here's the first video documentary about his new game.
Microsoft GDC 2012 Preview – New Forza Game and More Detailed
Set to come out later this year, Forza Horizon is a brand new entry in the series. And that's about all we know about it.
Silent Hill HD Collection Dated and Has a New Trailer
If you enjoy being scared by your videogames, then perhaps the Silent Hill series is for you. And what better way to start then this HD Collection of the 2nd and 3rd games?
DICE Reveals Details of Next Three Battlefield 3 Expansion Packs
DICE have announced that Battlefield 3 will be receiving 3 new expansion packs over the coming months, starting in June.
Hitman: Absolution Cover Art Revealed
Agent 47's latest title is almost upon us, but until then have a gander at the official box art for the game.
Quantic Dream Dazzle Again with Latest Tech Demo
I don't want to explain this one too much so all I'll say is go watch it. You won't be disappointed.
Drumroll Please…We Have the Max Payne 3 Cover Art!
As if one piece of box art wasn't enough, this week we were also treated to the cover art for Max Payne 3.
And that's it for this week's news! To stay up-to-date with all that's happening in the gaming world be sure to follow our Twitter or 'like' our Facebook page.
ARTICLES
Kicking off our look at the various feature articles that have appeared on GodisaGeek this past week is a preview of DiRT: Showdown, the latest entry in the DiRT series, from Rik. You can read Rik's full preview here.
Mark gazed into space earlier in the week, and what he found was a preview of XCOM: Enemy Unknown, from developer Firaxis. Read Mark's full preview here.
Finally this week, Ruk had a chance to sit down and play some of Lionhead's Kinect title Fable: The Journey. Read Ruk's preview here.
Jason had a look at the difficulty of some videogames this week, and asked 'Where Has the Challenge Gone?'.
Today saw the return of The Vault to GodisaGeek, and Lee was on hand to provide his rundown of the top ten most iconic pieces of videogame music.
THE GODISAGEEK PODCAST NETWORK
We finish things off this week with a look at what our intrepid trio of podcasts have produced.
Firstly, I made my proper debut on The Godcast this week, as we talked about the current situation with retailer GAME.
Saint & Greensie returned with their 9th episode, titled "I Don't Know When Last Night Is Anymore". This episode saw the duo talk about remakes and HD collections.
And last but not least, Ding! reached level 9 this morning. Have a listen to the boys chat about all things MMO, and be startled and shocked at just how many hours Calvin has poured into Star Trek Online in the past few weeks.
And that's a wrap for this edition of A Week in Gaming. I'll return next Friday, with more reviews, news, articles and podcasts from the world of GodisaGeek.
Don't forget, if you want to add your thoughts about anything covered in this week's article then you can leave us a comment below, or you can Tweet us, or write on our Facebook Wall.