A Week in Gaming: 30/04/2012 – 04/05/2012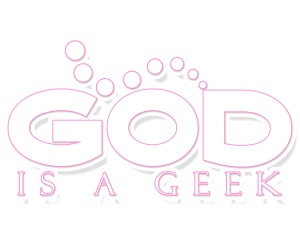 Hello and welcome to your weekly dose of everything GodisaGeek! A Week in Gaming cherry picks the best of GodisaGeek's reviews, news, previews, and much more, and puts them all into one handy place – here!
Let's get this party started shall we?
REVIEWS
We begin proceedings with a selection of some videogame reviews from the GodisaGeek team. Of course, the reviews listed below are not all the reviews from this week. If you want more simply head on over to the Review Section, where you'll find plenty more to keep you going.
Sniper Elite V2
First up this week we have a game that has definitely had its fair share of controversy. With a pre-order bonus that allows you to kill Hitler, and review scores ranging from the sublime to the ridiculous, Adam takes a look at Sniper Elite V2.
You can find the full review by clicking here. Martin also recorded some footage from the PC demo which you can see below.
Fable Heroes
Tarak took a look at Lionhead's Fable Heroes this week and found it to be "…impossible to recommend picking this game up (at 800 MS Points) but if you're a die-hard fan of the Fable series then at least you know what you're getting yourself into".
The full review is available here.
The Walking Dead: Episode One – A New Day
Robin is next up, with his review of the stellar Telltale Games effort, The Walking Dead. Episode One – A New Day – is available now and Robin thought it was rather good. Check out his review here.
Mobile Monday
This week's Mobile Monday is a return to an all Martin affair.
In the spotlight this week he takes a look at Toy Factory, StreetBike HD, Lock 'n' Load and Shaun The Sheep: Fleece Lightning.
You can find all those reviews, plus links to the App Store, in this week's Mobile Monday.
NEWS
It's time for the news! As ever, simply click on the headline of each story to be taken to the full post, in what has been a mammoth week for news.
In what has been described as a proof of concept video, Rayman Legends was revealed along with some Wii U features, that may or may not exist.
Whilst no single player information is ready to be shown, plenty of multiplayer information was revealed.
You can finally shout "Fus-Ro-Dah!" at your television and have it actually do something, as the Kinect support for Skyrim has finally been released.
The worst kept secret in the industry has finally been officially released, with Activision unveiling the future and past setting for Black Ops II.
Just like with L.A. Noire, Rockstar are bringing us a season pass worth of DLC for Max Payne 3.
Exciting news for people who want to play Skullgirls on their PC, as it is coming soon and you can play against PS3 owners.
Not the biggest shock in the world, but they'll be focussing on already announced titles like CS:GO.
By miles the biggest news of the week, the online version of The Elder Scrolls has finally been revealed.
And that's it for this week's news! To stay up-to-date with all that's happening in the gaming world be sure to follow our Twitter or 'like' our Facebook page.
ARTICLES
Calvin went to see Dishonored recently, then wrote some words about it. Here's a clue, it's looking "truly amazing".
Robin's Retro Corner returned today, where he took a look at Destruction Derby.
Martin has been busy this week too, not only did he record a first look of TERA and the Sniper Elite V2 demo, but he also had a look at Guild Wars 2 during the recent beta weekend.
THE GODISAGEEK PODCAST NETWORK
It just wouldn't be a normal week on GodisaGeek without some form of audio goodness, so it's a good thing we have a triple amount of fun from this week's podcasts.
Firstly, we have Season 4 Episode 17 of the Godcast. This episode sees the gang joined by a celebrity guest!
Next up is Saint & Greensie, with their episode titled "He couldn't even do it to face to face". This episode is part 3 of their platform games discussion and sees the duo talking about more modern, downloadable titles.
And last, but by no means least, is Ding! which reached level 17 today. This week the guys chat about plenty of MMORPG news with plenty of TERA discussion too.
That's all for this edition of A Week in Gaming. I'll be back next Friday, so until then live long and prosper!
Don't forget, if you want to add your thoughts about anything covered in this week's article then you can leave us a comment below, or you can Tweet us, or write on our Facebook Wall, or even our new GooglePlus page.