A Week in Gaming: 14/05/2012 – 18/05/2012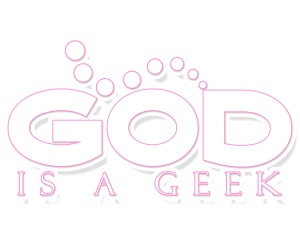 I hear a rumour, just a rumour mind you, that it's Friday once again? If this rumour does turn out to be true (and I have reason to believe this may indeed be the case), then it can only mean one thing.
It's time for A Week in Gaming!
Yes that's right, I'm back with your weekly roundup of all the gaming goodness that GodisaGeek has produced over the past week, including reviews, news, podcasts and more. So without further ado, let us get started.
REVIEWS
We begin proceedings with a look at what the GodisaGeek team have been playing and reviewing this week. As ever, if you want more reviews simply head on over to our Review section, where you'll find plenty more!
Akai Katana
Our first review comes courtesy of Sean, who reviewed Cave's side-scrolling shoot-em-up Akai Katana. He found the game to be "another superb effort from Cave", and even considered it to be "soundly their finest horizontal scroller" since their collaborations with Capcom. Whilst being a relatively short title the "meat of it is in mastering what it has to offer", and Sean found it "impossible not to put it on the same pedestal" as Sine Mora.
You can read Sean's full review here, and in the meantime why not check out a trailer of the title below?
Max Payne 3
8 years since his last outing, Max Payne returns to our consoles and Adam was there to guide Max through his latest bullet-ridden journey. He reckons that you'll have a "superb time in Max Payne 3", as long as you keep in mind that the "gameplay is in service of the narrative". Although "very little has actually changed" in terms of gameplay, Adam found that when "you're flying through the moment-to-moment combat, and it's clicking perfectly, it really does exhilarate the player like no other game can".
Adam's full review can be found here, and the launch trailer is below for your viewing pleasure.
Starhawk
Mary flew around space this week, and whilst she was there she happened upon a review of the latest PS3 exclusive Starhawk. Whilst enjoying the multiplayer portion of the game, Mary found it "hard to remain completely sanguine when the single player mode is so bad". That being said, with a "wealth of match options and the potential for teamwork and creative strategy" Starhawk is somewhat saved by it's multiplayer offering.
Read Mary's full review here, and check out some footage from the game's beta below.
Mobile Monday
Mondays are Mobile Monday here at GodisaGeek, and Martin returned with another look at some of the latest iOS games available for you to download and play.
This week's titles included: LEGO Harry Potter: Years 5-7, and Martin felt "the iPad version is an excellent port given the device's limitations"; Mafia Rush, which whilst being "a competent twin-stick shooter, it's not the best one that's currently available on the iOS App Store"; This Could Hurt, "an enjoyable game to play and a gorgeous game to look at"; and finally Mini Golf 3D, a title where the "graphics are poor and the controls are just about serviceable".
You can read full reviews of each title, along with links to the App Store for each game, in this week's edition of Mobile Monday.
NEWS
We now move onto taking a look at what stories have set the gaming world alight. As ever, click on the headline of each item to be taken to the full story.
Sniper Elite V2 Lines Up Top Spot for a Second Week
Sniper Elite V2 made it two-for-two at the top of this week's charts, can it hold onto it's position for a third week?

Tomb Raider Delayed
Eidos have announced that their reboot of Tomb Raider has been delayed until 2013.
First FIFA 13 Details Revealed, Packshots, Screenshots and PC Specs too
The first details for this year's entry in the FIFA franchise have been unveiled, which includes improvement to dribbling and attacking AI.
Sony Bringing BBC Sport App to PS3 and Connected Bravia TVs This Summer
Just in time for the Olympics and Wimbledon, Sony are bringing a BBC Sport App to the PlayStation 3.
Rumour: 'Elite' Style Service Heading to Battlefield 3
Is Battlefield 3 set to receive a premium service akin to Call of Duty: Elite?
New The Last of Us Cut-Scene Released: The Sky Has Turned Grey
Naughty Dog have released a new scene from their upcoming title The Last of Us. If you haven't seen it yet, drop everything and go watch it.
New Halo 4 Details Including Multiplayer & Limited Edition Contents
Halo 4 is set to release later this year, and 343 Industries have announced a limited edition version of the game.
Blizzard Apologises for Diablo III Launch
Blizzard didn't exactly have the smoothest of launches for Diablo III, and so they've apologised for it.
Check Out the Awesome Borderlands 2 Special Editions
Borderlands 2 will be getting not one, but two special editions: the Deluxe Vault Hunter's Collector's Edition, and the Ultimate Loot Chest Limited Edition. Suffice to say they look pretty darn cool.
And that's it for this week's news! To stay up-to-date with all that's happening in the gaming world be sure to follow our Twitter or 'like' our Facebook page.
ARTICLES
This week Joe spent some time with Steel Battalion: Heavy Armor, a new game for the Kinect. You can read his thoughts on the title in his preview.
With the launch of Diablo III this week, Martin decided to record a First Look for us, which you can watch below.
The Hall of Fame returned this week, and this time around we inducted Irrational Games' classic BioShock.
THE GODISAGEEK PODCAST NETWORK
Season 4 Episode 19 of The Godcast kicked off the week, with the boys chatting about what's been happening in the gaming world and regaling us with tales of what they've been playing. Has Lee finally finished Vanquish? You'll have to listen to find out.
Saint & Greensie continued their discussion of bad games, in their episode titled "I want to talk about it, but I know I can't". Have you played any of their bad games? Perhaps you've owned a bad game but are ashamed to admit it. If you have, let Saint & Greensie know and I'm sure they'll be very graceful in their discussion of it.
That's all for this edition of A Week in Gaming! Now go play some games!
Don't forget, if you want to add your thoughts about anything covered in this week's article then you can leave us a comment below, or you can Tweet us, or write on our Facebook Wall.