A Week in Gaming: 19/03/2012 – 23/03/2012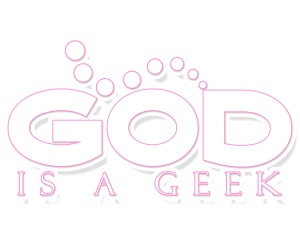 It's Friday, and that can only mean one thing! Well, technically two things as Friday is also Ding! day, but it's also the day in which you can read the latest edition of A Week in Gaming right here on GodisaGeek! Bringing you the very best in reviews, news, previews, and podcasts that have appeared on the site over the past few days, A Week in Gaming is your one stop shop for everything GodisaGeek.
Shall we begin?
REVIEWS
What better place to start then with a look at the multitude of reviews that have popped up over the last five days. Of course this is just a small selection of GodisaGeek's reviews, for more simply head on over to our Review section where all your review-based needs will be satisfied.
Twisted Metal
Our first review this week comes courtesy of Colm who went for a bit of a joyride whilst playing Twisted Metal. Colm found the game featured a "fun multiplayer where human opposition aids the experience", but lamented the "short campaign with some near impossible events".
You can read Colm's full review of the PlayStation 3 exclusive Twisted Metal right here, and check out a trailer for the title below.
Touch My Katamari
Sean was rolling all over the place this week trying to review Touch My Katamari for the PS Vita. With excellent controls and visuals Sean thinks this a title that is "worth playing", but finds issue with the length of the game, stating that "You could conceivably find yourself watching the end credits within only a couple of hours of gameplay".
Sean's full review can be found here, and you can also see the prologue video for the game below.
Resident Evil: Operation Raccoon City
Canadian developers Slant Six Games have taken us back to Raccoon City, and Adam decided to take a guided tour in Resident Evil: Operation Raccoon City. He found that when the title works it "exudes that typical Resident Evil feeling we all know and love", but stated that this is a game that was "designed and intended to be played with friends online".
Read Adam's full review here, and check out the first ten minutes of the game in the video below.
Armored Core V
Sean jumped into some big shiny robots this week, and found a review for Armored Core V hidden amongst all the metal. Whilst he found that on the face of it Armored Core V was a "pretty basic Third Person mech shooter", the online play and "huge volume of Order missions" elevates this to a title that's "well worth a look, particularly if you are fond of online play".
You can find Sean's full review here.
Sine Mora
Sean was back once again this week to review Sine Mora, which is available on Xbox LIVE Arcade, and "looks absolutely sublime, the arcane space-junk and antiquated planes framed by some gorgeous looking backdrops". The visuals are backed up by the gameplay, resulting in the "the best horizontally scrolling shooter" that Sean has played "in many moons".
Read the entirety of Sean's review here.
Silent Hill: Downpour
Mary took a trip to the wonderfully cheery town of Silent Hill this week so she could review Silent Hill: Downpour. She found it disappointing that "a gameplay mechanic so crucial to immersion is neglected here", and concluded that the game "never approaches the dark heart that we're all hoping will emerge again from the little town of Silent Hill".
Mary's full review can be read here.
Ninja Gaiden 3
Tony strapped on his favourite swords this week and reviewed Ninja Gaiden 3 from Team Ninja. Whilst the fact that "Team Ninja has dramatically changed this title will have people divided", Tony still found this to be a "fantastic title to play and firmly stands on its own light footed two feet".
Tony's full review can be found here, and you can check out the launch trailer below.
Mobile Monday
As ever Martin was on hand this week to deliver his report on the latest iOS games in Mobile Monday.
This week's titles included: Retro Racing, "one of the best racing games on the iOS App Store"; Sticky Sheep, which is "worth a download just to experience the crazy gameplay and the introduction video"; Traffic Wonder, a title which is "vibrant and almost makes you forget that the whole game is about being in traffic"; and finally Kingdoms of Camelot: Battle for the North, a game which features "something to be enjoyed by everyone".
You can Martin's full review of each title, as well as finding links to the App Store, in this week's Mobile Monday.
And that's all the reviews for this week! Remember to check out our Review Section for more reviews, including ones for Blades of Time and Bit.Trip.Complete.
NEWS
Plently of big news stories this week, so let us get cracking! As ever, click on the title of each news story to be taken to the full post.
UK Charts: FIFA Street Makes it a Hat-Trick for EA
This week's UK charts sees FIFA Street take the top spot, making it the third week in a row that an E.A. game has topped the charts.
New Screenshots Released for Dishonored
Arkane Studios' new title Dishonered is looking quite intriguing, especially if these new screenshots are anything to go by.
BBC iPlayer Available Now on Xbox 360
It's been a while but the Xbox 360 finally has an application for BBC iPlayer, which allows users to watch BBC content from the past 7 days on-demand.
Slant Six Announce New Title
Hot on the heels of Resident Evil: Operation Raccoon City (check out the review above!), developer Slant Six Games have revealed details about their next title, a brand new IP titled Strata Scavenger.

GAME Files For Administration
It was with a heavy heart this week that we reported that the high-street retailer GAME had filed for administration. Hopefully the situation can be resolved quickly.
Bioware to "Directly Address" Criticism of Mass Effect 3 Ending With New Content
It seems that some fans weren't best pleased with the way in which Mass Effect 3 ended (read our full review here). Now BioWare have announced they will be addressing the ending via DLC.
New Far Cry 3 Trailer Released
Far Cry 3 was one of the stars of last year's E3 for me, and this new trailer has made me want the title even more.
LittleBigPlanet does Karting, Confirmed
Rumoured earlier this year, Media Molecule and United Front Games have announced they'll be taking Sackboy to the track in LittleBigPlanet Karting.
Trials Evolution Release Date is April 18th
Prepare to lose the month of April (and probably many months after that) as Trial Evolution finally has a release date.

Disney Epic Mickey 2 Out This Fall
Warren Spector returns to the world of Disney in Epic Mickey 2: The Power of Two, which will feature co-op play with the second player controlling Oswald the Lucky Rabbit.
And that's it for this week's news! To stay up-to-date with all that's happening in the gaming world be sure to follow our Twitter or 'like' our Facebook page.
ARTICLES
Of course it's not all reviews and news here at GodisaGeek. We also have other fantastic pieces of work appearing throughout the week.
Rik was quite a busy man this week, attending three seperate preview events and returning with a wealth of information about a variety of games. Firstly there was his preview of Kinect Star Wars, during which he danced to a Star Wars remix of 'We No Speak No Americano'. Then he headed along to Activision and took a look at some of the games the company will be publishing over the coming months, including The Amazing Spider-Man and Transformers: Fall of Cybertron. Finally, Rik went to a secret location and got the chance to fire a real-life sniper rifle, as well as having a play with Sniper Elite V2.
Today also saw return the Geek in the Tubes compiled by yours truly, and this week I took a look a some animated videos which are based on videogames.
THE GODISAGEEK PODCAST NETWORK

Every week the GodisaGeek Podcast Network brings you the very best in audtiory content from three unique and wonderful podcasts.
Firstly, on Monday, we had Season 4 Episode 11 of The Godcast. As well as talking about all the bigger gaming news stories, the boys this week had an in-depth discussion about their love of Journey.
On Wednesday it was the turn of Saint & Greensie, with their episode titled "Factually Correct Dragon Slaying". The troublesome twosome continued their chat about videogame TV shows, and Sean imparted some reptillian knowledge on Colm.
Finally this week we had Ding!, which reached level 11. This week our intrepid team of MMO players talked about the latest World of Warcraft expansion, Mists of Panderia. They also interviewed one of the producers from Star Trek Online, Steve Ricossa Jr.
And that is your lot for this week's edition of A Week in Gaming. I'll return in 7 days time, with more reviews, news, articles and podcasts from the world of GodisaGeek.
Don't forget, if you want to add your thoughts about anything covered in this week's article then you can leave us a comment below, or you can Tweet us, or write on our Facebook Wall.
Alex Wozniak
Hello! I'm Alex Wozniak and I'm a writer here at GodisaGeek. I've been gaming ever since my cousin gifted me an Amiga 500 at the tender age of 3 (or was it 4?) and I haven't looked back since. Currently, I'm enjoying playing games on the PlayStation 3, Xbox 360 and Nintendo DSi.
Apart from gaming I enjoy watching Formula 1, snooker, and darts, though I doubt I'll ever enjoy golf, cricket, or lawn bowls. I also support both Bradford City AFC and Bradford Bulls, but at times that support can be thoroughly tested.
If you want to get in touch you can email me at alex[at]godisageek[dot]com, or send a tweet to @Antholex.
You can find more of my ramblings and musings about videogames over on my blog, the
Anthology of Interest
.