A Week in Gaming: 12/03/2012 – 16/03/2012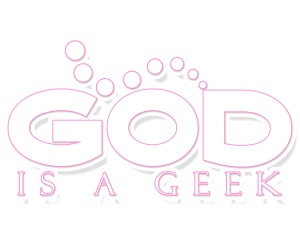 Do you know what day it is? Yup, that's right, it's Friday, it's the end of the week and it's almost time for the weekend, but before you all shoot off to watch TV, play some games and relax after a hard week of working, why don't you sit back and check out the amazing week we've had here at GodisaGeek.com.
So, without further ado…
REVIEWS
Just as we always do we'll start things off by taking a look at some of the reviews that have been posted to the site over the last week. As always you can also find the reviews by heading over to the Reviews section of the website, or you could just keep visiting the site every day; that way you wouldn't miss anything at all!
Tales from Space: Mutant Blobs Attack
We're starting things off this week with a look at the PlayStation Vita exclusive Tales from Space: Mutant Blobs Attack. Benjamin took a look at this game and thought that it "feels like a beacon of hope for the new technology inside Sony's new handheld" and that "If you're a fan of platformers, Katamari Damacy, or are looking for a way to warrant the purchase of your shiny new Vita to a friend, you're definitely going to want to buy this game". Now if those aren't some positive words then I don't know what is!
You can read Benjamin's full review right here. In the meantime, check out the official trailer for the game.
Shoot Many Robots
Sean took a look at the brand new Sony Entertainment Network/Xbox LIVE Arcade title Shoot Many Robots this week and found it to be "a fun title that offers a cracking RPG levelling system that certainly kept me in its thrall for much longer than it had any right to" as well as "a must have for fans of fare like Metal Slug, Contra and Earth Defence Force which shares the maniacal waves of enemies and interchangeable, often amusing arsenal of crazy weapons". Big words Sean, big words.
Find Sean's full review here, and check out a trailer for the game below.
Jak and Daxter Trilogy
Martin, this week, reviewed the HD collection of Jak and Daxter, the first three PlayStation 2 games in the franchise. He said that "If you're a fan of the Jak and Daxter games and have been holding your breath, hoping that Naughty Dog will bring out a fourth entry into the series, then you may as well exhale and go out and buy this HD collection". As well as saying "You'll have many hours of enjoyment with this collection, if you've never played a game in this particular series before, or have just been in the mood to replay them, then you owe it to yourself to get this collection".
Check out the trailer for the Jak and Daxter Trilogy below.
Yakuza: Dead Souls
Robin took a look at the latest game to carry the Yakuza name this week, Yakuza: Dead Souls. Robin thought that this game was "an interesting new take on an old game" and that "fans of the series will no doubt find plenty to enjoy".
Check out the launch trailer for Yakuza: Dead Souls below.
Mobile Monday
Finally this week Martin returned with another dose of iOS goodness in Mobile Monday.
This weeks titles included: Basketball: Hoops of Glory, a game that "if you've been looking for a game that can test your skill – and at some points your patience – then you may have found it in Basketball: Hoops of Glory."; The Fancy Pants Adventures, which Martin thinks "is just one of those amazing games"; Street Wrestler, which Martin found to be "a charming – if brutal – game that harkens back to those days we spent sat in front of Streets of Rage II on our 14″ portable TV's."; and finally iBomber Defense: Pacific, a game which Martin though was " a worthy successor to what was already a great tower defence game".
You can read Martin's full review of each title, as well as finding links to the App Store for each one, in this week's Mobile Monday.
NEWS
It's time for the news! As always, click on the title of each news story to be taken to the full post.
Are GAME about to enter Administration
Things have been going from bad to worse for GAME, after learning that they wouldn't be stocking Mass Effect 3 among others. Is this the end for the GAME retail giant?
Even more Resident Evil coming in 2012
Capcom announced a HD remake is in the works for the two Resident Evil games that, up until this point, were exclusive to the Nintendo Wii. The Umbrella Chronicles & The Darkside Chronicles.
WARP Arrives on PSN and PC Tomorrow
Sean took a look at WARP when it was released under the Xbox LIVE Arcade House Party banner. Now it's available for SEN and PC and I'm sure you've all picked it up by now.
Celebrate 10 Years of Xbox
It's been 10 years since we first got our hands on one of Microsoft's consoles. Take a look back at how the time has treated us and don't forget to enter our competition too!
NCSoft Reveal the Details of the Guild Wars 2 Pre-Purchase Program
If you're looking forward to the upcoming NCSoft/ArenaNet game Guild Wars 2 then you're probably pretty excited about what's coming in the Collector's Edition of the game.
Are You Ready for the End of the World? – Diablo III Coming on May 15th
Blizzard have been avoiding the question of Diablo III's release date for quite some time, now they've finally given us a solid answer. Diablo III will hit shelves, both the digital and physical, on May 15th, 2012.
The First Trailer for Lego Batman 2 is Here!
It's been a while since we heard any solid information regarding the sequel to the hugely popular LEGO Batman. Now we've got a gorgeous new trailer.
Max Payne 3 – Visual Effects & Cinematics Video
We can't get enough Max Payne 3 information here at GodisaGeek.com and the action that's displayed in this new video is simply mouthwatering.
And that's it for this week's news! To stay up-to-date with all that's happening in the gaming world be sure to follow our Twitter or 'like' our Facebook page.
ARTICLES
Our intrepid UK Editor Adam ventured into the world of a distinctly different Ridge Racer, he came back with a full preview of Ridge Racer: Unbounded. Read Adam's full preview here.
Neranjan, who quite possibly has the coolest name on the entire GodisaGeek.com team, Venom, saw the upcoming Brawler/MMO, Fighter's Club, at GDC 2012 and gave us a look at how it's shaping up. Read Neranjan's full preview here.
Today saw the return of the Hall of Fame to GodisaGeek, and the team put their collective heads together and came up with why Tetris, deserved to be held aloft this month.
THE GODISAGEEK PODCAST NETWORK
We finish things off this week with a look at what our intrepid trio of podcasts have produced.
Firstly, I returned The Godcast this week, along with Lee and the regular crew as we talked about GDC 2012 and some stuff about a certain new tablet device.
Saint & Greensie returned with their 10th episode, titled "You Like The Jungle?". This episode saw the duo talk about video game TV shows.
And last but not least, Ding! reached level 10 this morning. Have a listen to the boys chat about all things MMO, as well as just what has to be included in an MMO before it can be considered one. At least in their eyes.
And that's a wrap for this edition of A Week in Gaming. I'll return next Friday, with more reviews, news, articles and podcasts from the world of GodisaGeek.
Don't forget, if you want to add your thoughts about anything covered in this week's article then you can leave us a comment below, or you can Tweet us, or write on our Facebook Wall.