UK Charts – Ghost Recon: Future Soldier Enters at Number One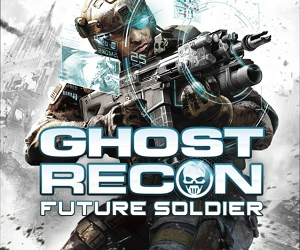 It feels like it's been a while since we had a lot of new releases, but this week sees four enter the top twenty alone.
Top of the pile, we see Ubisoft's Ghost Recon: Future Soldier enter at number one, with Capcom's Dragon's Dogma entering in third. DiRT: Showdown comes in in fourth and Mario Tennis Open charts in 11th place.
Elsewhere, Max Payne 3 stays strong in second place, whilst Sniper Elite V2 and Modern Warfare 3 also remain inside the top ten. Diablo III has dropped to ninth, which isn't surprising given that it's exclusive to PC. Great to see Saints Row: The Third hanging on in the top 20 too, don't you think? Especially when it can be purchased for under £20 on Amazon.co.uk, by clicking here.
Don't expect too much change next week, as there's not too many games released the week before E3, traditionally.
As always, click the name of the game to read our review.
UKIE Games Charts©, compiled by GfK Chart-Track