Crazy Taxi out Now on iOS and Includes The Offspring and Bad Religion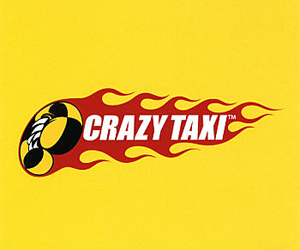 Yes! Yes! Yes! When Crazy Taxi came to XBLA and PSN, a lot of people were perturbed by the lack of The Offspring frontman Dexter Holland's wails. Well, today Sega have put that right. A remastered edition of the much loved game is out right now on iPhone, iPod Touch and iPad.
The game will cost you £2.99 and has seven tracks from Bad Religion and The Offspring included in the package. Some of those that never played the original might wonder what the fuss is about, but Crazy Taxi is one of those games that had an instantly integral and memorable soundtrack.
First released on the Dreamcast, the mobile edition of this classic has both the arcade and original modes, as well as 16 mini games, leaderboards and full Game Center support for achievements. It's universal too, meaning once you buy it, you'll be able to access it on all of your compatible Apple devices.
Seriously…The Offspring and Bad Religion! Yes!
Crazy Taxi is available on iOS devices right now, via the
.