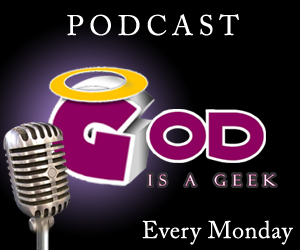 Back to a three piece this week, Adam, Calvin and Lee have plenty to talk about.
Starting with Medal of Honor: Warfighter, which Calvin doesn't think is as awful as is being made out, though Adam doesn't really like it. Then the show is handed to Lee as he talks about Assassin's Creed: Liberation, the PlayStation Vita only Ubisoft title. 22Cans' Curiosity is discussed too, and it ends up a love-in on the game.
Lee's reason for being absent last week is revealed, he was off playing the latest Family Guy game at Activision HQ, then the guys talk about First Person Shooters, and where they are heading.
Remember, aside from just listening on this very page, we've made it easy to follow the show on as many devices as possible. You can subscribe via iTunes or Feedburner (for you Android users), or you can even listen to the podcast via Stitcher, the mobile internet radio app that we highly recommend. If you'd prefer a simple old-fashioned MP3 download, you can do so by right clicking here then selecting save file.
Show Running Order: