After it's official announcement this week, Watchdogs 2 has appeared in Ubisoft's uplay store with a total of six different versions available.
The prices range from £39.99, for the standard and deluxe editions, to £114.99, for the Wrench Jr Robot Collector's pack and the Return of Deadsec Collector's case, with each of the different editions containing a selection from the pool of collectibles available. Those who pre-order will also get an extra mission based around the mystery of the zodiac killer when the game launches.
As the chart below shows, the goods on offer are: the Season pass, a Deluxe pack DLC, Lithographies, a map of San Francisco, two different figurines, a cap and scarf, laptop stickers, an artbook and, the star of the show, an app controlled robot called Wrench Jr. This new electronic friend is capable of 360 degree movement as well as announcing 17 pre-recorded sentences and displaying 10 different emotions but is exclusive to the Collector's pack from the uplay store.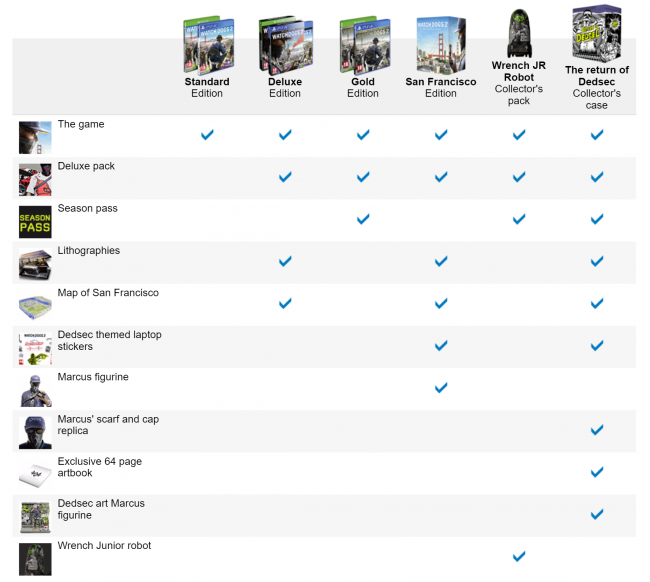 For more details on Watch Dogs 2 check out our preview here.