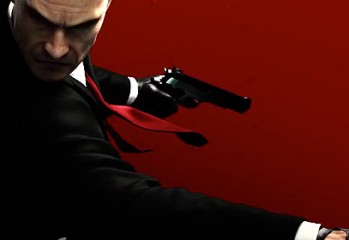 We recently got the chance to have a sit down chat with Roberto Marchesi the Art Director at IO Interactive about the upcoming game Hitman: Absolution. Read the full interview at GodisaGeek.com.
As Ubisoft have released their official Assassin's Creed III box art, we take a look at all the evidence so far.
If (like me) you love the Assassin's Creed series; then you should probably  watch the Launch Trailer, that Ubisoft have just released for Assassin's Creed: Revelations.
In the cut and thrust world of securing high-profile multiplayer beta exclusives, it seems like PlayStation 3 and the PlayStation Network just skewered themselves a big one. Ubisoft has announced that the multiplayer beta for Assassin's Creed Revelations will be available exclusively for PlayStation gamers, downloadable through the PlayStation Network. Ubi have confirmed that this […]
IO Interactive, part of Square Enix Europe, today followed up their little tease from the other day by releasing a few more details about the upcoming addition to the popular Hitman franchise, Hitman: Absolution. Hitman: Absolution follows Agent 47, a cold blooded assassin, who takes on his most dangerous contract to date. Betrayed by those […]
It's been teased and hinted at since the release of the last Hitman game, Hitman: Blood Money, but Square Enix and the developers IO Entertainment are finally almost ready to unveil what they've been working on, when they haven't been making Kane & Lynch games. Agent 47 is back! In order to tease us even […]
We love Assassin's Creed here at GodisaGeek (well, one team member does anyway!), so naturally we were delighted to receive a brand new gameplay trailer for Assassin's Creed: Brotherhood and just couldn't wait to share it with all you lovely people. Accompanied by the soothing sounds of Unkle's Burn My Shadow Away, this new gameplay […]