Episodic adventure game studio Telltale Games has confirmed that it will be adapting Bill Willingham's comic book series Fables.
He may be able to do whatever a spider can but can The Amazing Spider-Man video game do more than the usual movie tie-in video game? Find out with the GodisaGeek.com review.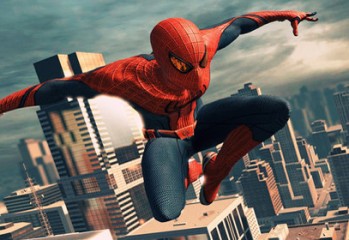 It's that time of year when we start getting all the summer blockbuster movies, and with the blockbuster movies come the blockbuster movie tie-in video games. The Amazing Spider-Man is one of these tie-ins, but is it any good? Watch the first 20 minutes of the game over at GodisaGeek.com.
With the film showing in cinemas all around the country, we took a look at the video game tie-in for Battleship. Read the full review over at GodisaGeek.com.
Head on over to GodisaGeek.com to check out the new trailer, as well as some amazing (Haha! Pun intended) screenshots for the upcoming video game, The Amazing Spider-Man from Beenox and Activision.
If you read our review of Green Lantern: Rise of the Manhunters from a couple of weeks back, and are wanting more information about the game before you make a decision about whether to purchase it or not, why don't you let Hal Jordan himself, Ryan Reynolds, tell you about some of the behind the […]
Angry Birds is set to be made into a movie, says ex-Marvel chairman, and now special advisor to Rovio, David Maisel. He said that work is already underway on the film.