Boy Loves Girl Updated to Version 1.5 – New Leaderboard and more!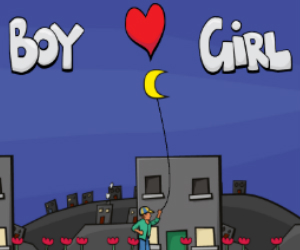 If you managed to catch our special "Mobile Tuesday" article on Valentine's Day last month, then you'll already be aware of Boy Loves Girl, the addictive little side-scrolling game from Grubby Hands. If you're not then you clearly haven't been reading Mobile Monday, or that very special Mobile Tuesday, but I'm prepared to let you off the hook if you go and download Boy Loves Girl right now. It's just been updated to version 1.5 you see!
A whole host of new features have been added to this new 1.5 release including leaderboards, so now you can show every one else just how much of a lover you are (we're all lovers at heart; not fighters). Along with leaderboards the game now runs at a silky smooth 60 frames per second. Not bad at all.
If you want to see what Boy Loves Girl is about before you drop down that hard earned 69p, why don't you check out the trailer below.
Interested in downloading it now? Of course you are! Why don't you go right now and grab Boy Loves Girls from the iTunes App Store.