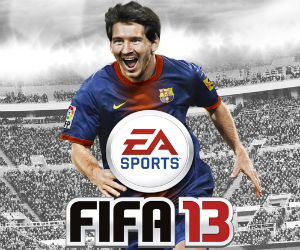 EA's mobile division have sent us word of this new video released for the Mobile version of FIFA 13.
Featuring Real Madrid and France Striker, Karim Benzema, the young starlet is showing off his skills with the iPad version, which (for the record) isn't a bad version at all.
The video is just under a minute long, and basically features Benzema playing as himself, with the commentary team saying his name, quite a lot. But at least it's not involving Harry Redknapp, I guess.
If that's your kind of thing, check the trailer out below.
(And don't send me any hate mail related to Harry Redknapp!)
FIFA 13 is available now on every current video game device known to man.