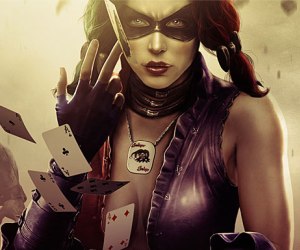 We've just caught wind of the new Injustice: Gods Among Us trailer, featuring none other than Superman smashing heavyweight Lex Luthor.
It's fair to say that Injustice: Gods Among Us is looking, well, awesome. The next fighter from Mortal Kombat creators NetherRealm Studios, it's based around the world of DC Comics, featuring characters including Green Lantern, Batman, The Joker, Superman, Bane, Wonder Woman and many more.
Today's trailer, which you can check out below, shows off a rather beefy looking Lex Luthor, who comes armed to the teeth in what appears to be some sort of mech suit. Could he be your pick when the game is released in April?
As well as featuring standard VS battle and tiered battle modes, Injustice will also come packed with a dedicated story mode, which anyone who played the last Mortal Kombat game will tell you is good news. NetherRealm really went to town in the story mode for MK, so we have high hopes for Injustice.
Keep it tuned to GodisaGeek as we build up to the release of Injustice: Gods Among Us.
Injustice: Gods Among Us is scheduled to release April 19th in Europe, and April 16th in North America on Xbox 360, PlayStation 3 and Wii U.