David Rutter Details FIFA 12 Improvements

FIFA 11 has only been out for a few months, yet the man charged with producing the game, Mr David Rutter, has already started talking about how his team are looking to improve certain elements of gameplay in FIFA 12.
In the latest issue of the UK Official PlayStation Magazine he states that EA has an "enormous shopping list" of improvements that they want to bring to the table with FIFA 12. Rutter mentions specific improvements such realistic AI behaviour, better set pieces and, interestingly enough, "soul".
In regards to realistic AI behaviour Rutter states, "I think we did a great job with the Personality Plus feature in FIFA 11, but the the teams AI doesn't support that quite as much as it should. As an example, a team doesn't spot that if Peter Crouch is in the area, they can lay a load of high balls onto his head".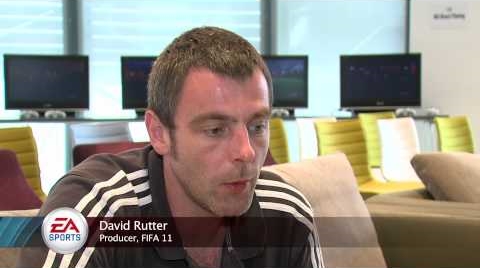 When talking about the set pieces he quite honestly says, "Set-pieces are still a bit lame. I get frustrated by not being able to do quick throw-ins, not being able to quickly select my free-kick takers, on the fly stuff. We're somewhat last-gen in the way the game cuts before those things".
Finally, Rutter talks about "soul" and how he wants FIFA 12 to realistically capture moments where you "take one player to his old club and the boo boys come out, or his old team are more aggressive in the tackle towards him". He wants players to think, "Wow! FIFA understands not just the game of football, but the sport and passion behind it".