Hunted – Forging a World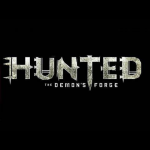 You're in a dungeon, you can't see very well. Things are jumping out, big spells! Fighting evil creatures, killing people! Things are rising from the dead, are you into it? Well if the answer is yes, then you will love the latest Hunted: The Demon's Forge video.
Go behind the scenes with the team at inXile Entertainment as they discuss making the world of Hunted as well as the games level editor, Crucible.
Hunted releases on PlayStation 3, Xbox 360, and PC on on May 31st in North America and June 3rd in Europe