Godcast: Christmas Special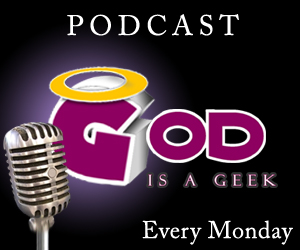 It's very nearly that special time of year again, so it is time for the Godcast Christmas Special. Most of the gang are present and this podcast is a little "warts and all" in a way, as we decided we'd just get round the table and chat about Christmas memories past.
We sincerely hope you enjoyed last week's Game of the Year 2011 and WildStar content and if you don't already subscribe to our podcast via iTunes, you might even have missed out on the 5 days of podcasting we brought you last week. Please remember to rate us in iTunes too, as that makes us very happy indeed.
Oh, one last thing; be sure to listen to the very end of this Christmas Special edition of the Godcast, we've some out-takes for you that are a true treat for the ears, courtesy of Sean Smith.
Subscribe to the GodisaGeek podcast via iTunes or Feedburner.