Five 'Must Have Games' Coming to Xbox LIVE for Windows Phones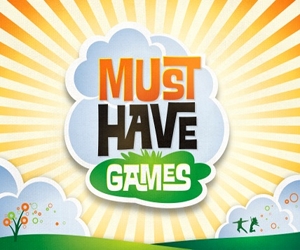 Microsoft have announced the five 'Must Have Games' that will be coming to Xbox LIVE for Windows Phones over the next few weeks.
Starting on February 1st, each week will see the release of a new Must Have Game in the Games Marketplace on Windows Phones. Titles will come complete with Xbox LIVE Achievements to help bolster your gamerscore (which if it's anything like mine is pitiful), and online leaderboards so you can decide who deserves the bragging rights.
Below you will find a short description of each game, along with it's release date, price, and some screenshots, whilst at the very bottom you'll see there is a trailer which shows some of the games in action.
Need for Speed: Hot Pursuit
Release date: February 1st
Price: £3.99
Similar to the console versions, Need for Speed: Hot Pursuit allows you to either outrun the law or walk the thin blue line yourself whilst driving very fast cars. The game features 20 vehicles and 24 day-and-night tracks, resulting in a total of 48 events.
[nggallery id=746]
BulletAsylum
Release date: February 8th
Price: £2.49
The press release for this game asks if you are "tired of having to wait ENTIRE SECONDS between seeing bullets explode things?", which should give you some indication as to the nature of the game. The usual story of invading aliens is at work here, and it's up to you to destroy them using lots of things that go boom.
[nggallery id=747]
Chicken's Can't Fly
Release date: February 15th
Price: £2.49
This is the game that asks those all important questions, such as: "Is there life after the butcher? Are chickens afraid of ghosts? Does a frozen chicken get dizzy?". Admittedly they are not conundrums which have crossed my mind, but who am I to judge? Chicken's Can't Fly sees the poor chickens falling down into some experimental pits, and by tilting your phone you guide the poultry through each level. Whether or not they'll discover the meaning of life remains to be seen.
[nggallery id=748]
Tom Clancy's Splinter Cell Conviction
Release date: Februrary 22nd
Price: £3.99
A mobile port of the console versions, Splinter Cell Convinction has you take on the role of Sam Fisher, the poor man's Jack Bauer in my opinion, as he tries to get his daughter back from the bad guys.
[nggallery id=749]
Toy Soldiers: Boot Camp
Release date: February 29th
Price: £2.49
Finally there is Toy Soldiers: Boot Camp, which takes the shooting gallery mini-games from the Xbox 360 game Toy Soldiers: Cold War and brings them to Windows Phones. The game is also intergrated with Toy Soldiers: Cold War through a mobile leaderboard.
[nggallery id=750]