Shadow of the Colossus and ICO Coming to USA PlayStation Network, Finally!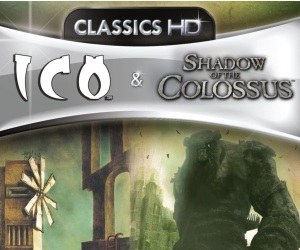 For a change, it seems that us Europeans have had something before our US counterparts, albeit a re-release of a game. ICO and Shadow of the Colossus are finally coming to the PlayStation Network Store in the USA.
Out this week and costing $40 for the pair, but also available seperately for $20 each, this will come as superb news to fans of the series waiting to get their digital download of these two sublime titles on.
We reviewed the disc-based package back in September saying: "As essential now as ever they were, ICO and Shadow of the Colossus are two stand out games in a market screaming "me too". Exceptional not just for their beautiful visuals and audio, but for the story they tell and the emotion they create in the player, the old addage of "they don't make 'em like this anymore" was made for Team ICO games." We scored it a hefty 9/10. You can read the full review here.
Source: Joystiq
ICO and Shadow of the Colossus is available now exclusively for PlayStation 3.