Yu Suzuki Confirms There is still Hope for Shenmue Fans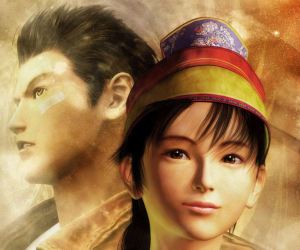 At the recent Toulouse Game Show 2011, held in France at the end of November, long-time SEGA game designer Yu Suzuki was part of a series of panels where he spoke about his entire career in video games. His impressive resume boasts a real wealth of SEGA classics, including Out Run, AfterBurner, Hang On, the Virtua Fighter series and his incomplete magnum opus, Shenmue.
There may not have been a title in the Shenmue series for ten years, but there is still a huge cult following for the game. the fact that the story has not yet been completed – and that Shenmue 2 ended on a cliffhanger – has left fans pondering the issue for many years – Will there ever be a conclusion to the story of our hero Ryo Hazuki?
Shenmue Master, a popular French Shenmue fansite caught up with Suzuki at the Toulouse gaming event and managed to get some one-on-one time with the legendary designer, where they were able to discuss the entire story in much greater detail.
This, inevitably, led to questions regarding the future of the franchise, and Yu Suzuki seems to hint that although SEGA own the rights to the Shenmue license, his new production companyYsNet may be able to acquire the rights to the IP back from his old employer. He has always expressed a great interest in finishing his series, so Suzuki-San may be planning to put together a sequel without the financial backing of SEGA – who were less than impressed with the sales figures of the first two games. Due to that fact, maybe the game would stand a better chance of seeing the light of day were he to make it himself.
Rumours have been circulating for quite some time that the first two Shenmue games might see a re-release via PSN and Xbox Live Arcade, but this has yet to be substantiated in any way. SEGA might be keen to go this route in order to test the waters for a possible third title. I for one would love to see both games updated for the current generation, as well as seeing a final conclusion to the tale. The game still looks good for its age, and would surely be a big hit as a downloadable game. This could both refresh the minds of fans, and encourage new gamers to join the series.
Check out the entire interview below (which is in French and Japanese, but with English subtitles), as well as more Suzuki coverage from the Toulouse Game Show on the same Youtube Channel:
Shenmue recently saw its own Japanese Smartphone spin-off series – Shenmue City – cancelled earlier in the week. It also had a ill-fated online version of the game which floundered in development hell in the early 2000's.
Source: ShenmueMaster.fr