Ghost Recon: Future Solider – Believe in Ghosts #3 is Released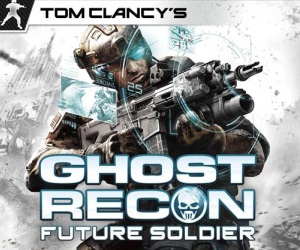 I'm sure that we've all been watching the 'Believe in Ghosts' videos that Ubisoft have been releasing. These videos show what kinds of things players can expect to be doing when they get their hands on Ghost Recon: Future Solder later this year. They've covered everything from how you're going to be using your teammates, to how you can customise your weapon as well as using some pretty cool advanced weapons. On this new episode we get to see how the Ghosts will be gathering information, through tactics, stealth and the use of the UAV.
If there's anything that will make you wish you had your hands on Ghost Recon: Future Soldier right now, it's these Believe in Ghosts videos. So why don't you check out the third and final one right now.
Ghost Recon: Future Soldier is due to be released on the PlayStation 3 and Xbox 360 on the 22nd May, 2012 in North America and the 25th May, 2012 in Europe. There is also a Windows PC version in the works but no release date has been announced for that.