Mad Catz Ship Street Fighter X Tekken Themed Controller Range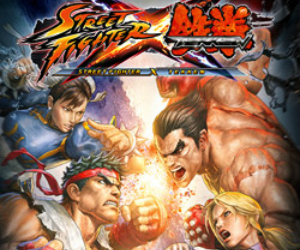 As with many other big name fighter releases, Street Fighter X Tekken is getting its own range of themed controller accessories. You can check out our review of the game here.
The new range of fighter controllers includes the Street Fighter X Tekken FightPad SD, the Street Fighter X Tekken Arcade FightStick PRO and the flagship Street Fighter X Tekken Arcade FightStick V.S.
Mad Catz commented ;
"We are very excited to continue our support of the Street Fighter® franchise with a new range of FightSticks and FightPads which include many features requested by the community. The range further demonstrates our strategy to build innovative products for passionate consumers."
The top of the range VS fightstick uses genuine Sanwa Deshi arcade components, and features a unique chassis design which allows gamers to connect two of the FightSticks together for a true old school arcade multiplayer experience. You can preorder the pad of your choice now, we think the fightpads look gorgeous, you can see them for yourself by checking out the gallery, below.
[nggallery id=792]