Max Payne 3 – Visual Effects & Cinematics Video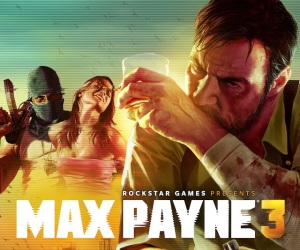 Yesterday we told you that there was a new video coming from Max Payne 3, a new video in the series of videos that they've been releasing that takes the players behind the scenes of the creation of the upcoming Rockstar game. Well, that video is finally here.
Visual Effects and Cinematics focuses on the efforts to which Rockstar Studios has gone to bring a unique and powerfully cinematic presentation style to the fluid and sophisticated gunplay of Max Payne 3. The video highlights the real time motion-comic panel generator that updates the graphic novel style cutscenes made famous by the original games, as well as a series of innovations that move the game seamlessly from cutscene to gunplay and from one chapter to the next, putting greater emphasis on the moment-to-moment shooting action, and keeping the player locked into Max's dark and troubled narrative.
Max Payne 3 will be available for the Xbox 360 and PlayStation 3 on the 15th May, 2012 in North America and May 18th, 2012 in Europe with the PC version following on May 29th, 2012 in North America and June 1st, 2012 in Europe. Are you looking forward to the game? Let us know in the comments below.