WARP Arrives on PSN and PC Tomorrow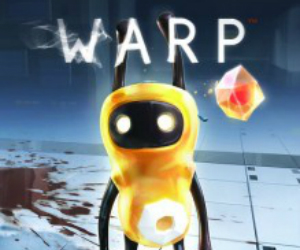 PS3 and PC gamers can get their hands on psychedelic puzzler WARP from tomorrow. The game has been out for a couple of weeks now on Xbox 360 as part of Microsoft's House Party promotion, PS3 and PC gamers didn't have to wait long however, as the game lands on your platforms tomorrow.
In WARP, gamers play as Zero, a cute, yet lethal little alien who has been abducted from his home by a group of mad scientists. As you might have guessed, warping from A to B is the name of the game, and Zero has a number of other deadly abilities that he must use to escape the research facility.
We reviewed WARP upon its Xbox 360 release, our own Sean Smith had this to say:
"Deceptively cute was the term I used, because after ten minutes or so in the WARP-iverse, Zero gains the ability to warp into his human captors. Rather than gaining control of his new host body, the cutesy extra-terrestrial is then able, via a waggle of the left analogue stick, to brutally explode his enemies from within, in a satisfying cloud of viscera and gore. Scientist types in white lab coats flee in terror from the little fella, hilariously dropping a barrage of swearing that would make a docker blush."
You can check out the full review of WARP by clicking here.