OnLive Offers 200+ Games for £2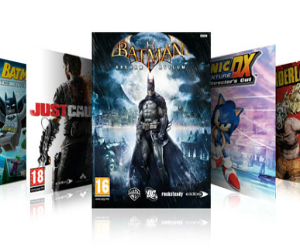 We all love a bargain right? Well OnLive are offering the mother of all bargains right now, with their 200 games for £2 deal.
Starting today anyone can sign up to OnLive's PlayPack subscription service and get unlimited access to over 200 top games. The offer is part of their PlayPack 200 celebration, for the next 200 hours (or in other words till April 28th) players will be able to take part in loads of activities all centered around that magic number.
For example there is the 200 sweepstakes that offer great prizes like tablets and controllers, all you have to do is play games included in the 200 for more than 200 seconds to earn an entry, so the more games you play the better your chances. Multiplater Madness will see the game developers take on the OnLive community in 200minute sessions across some great titles. Interactive streaming and video competitions will also feature in what promises to be 200 hours of pure gaming bliss.
So if you fancy getting unlimited access to 200+ games like F.E.A.R. 3, BioShock, Batman: Arkham Asylum, Just Cause 2 and Borderlands for just £2 head onto OnLive via a PC, Mac, OnLive enabled TV or Android Tablet.
PlayPack 200 starts now and runs until April 28th, normal monthly subscription costs £6.99 but anyone can sign up now and get their first month for £2.