E3 2012: New Far Cry 3 Trailer from Ubisoft – Step Into Insanity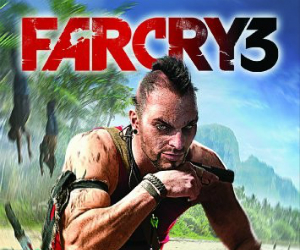 We were a little intrigued here at GodisaGeek.com last year during E3 when Ubisoft surprisingly announced a third instalment in the Far Cry series of games. It's an announcement that's grown on us over the last year, so much so that we're now rather looking forward to what appears to be an absolutely crazy game; but a fun one nonetheless.
Today, during Ubisoft's conference at E3 2012, a brand new trailer for the upcoming game was released and it just adds to the feeling of insanity that the game exudes. In fact, the title of the trailer is 'Step Into Insanity'. So why don't we do just that and fire up the trailer?
Far Cry 3 is currently due to be released in September 2012 on the PlayStation 3, Xbox 360 and Windows PC. Be sure to check back to GodisaGeek.com regularly to be the first to know if anything changes.