E3 2012: Dust Off That Wii Balance Board, Wii Fit U is Coming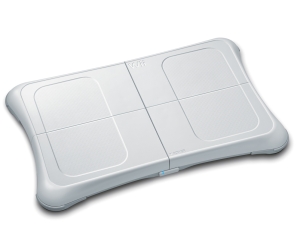 If you're anything like me then you went out and bought Wii Fit, complete with the Wii Balance Board, when it came out back in 2008 with the full intention of using it and getting into some form of shape (I keep telling people that round is a shape but they're having none of it). Eventually the Wii Balance Board started to sit in the corner, coming out less and less until it eventually started to gather a thick layer of dust. Well, Nintendo are hoping you get that old Wii Balance Board back out when you get your shiny new Wii U this holiday season. Wii Fit U is here and it may actually be something that you want to use.
With a whole host of new games to help get you into shape, as well as some sort of pedometer device that has the ability of downloading the amount of calories burned doing exercises that actually get you out of the house (blasphemy!) into the game via the Wii U's GamePad, Wii Fit U is shaping up (see what I did there?) to be something that people may want to use after all. How long they use it for will be something to ask a couple of months after it's released.
Here's the trailer.
Wii Fit U is currently due to be released inside the launch window for the Wii U console, which means somewhere around the end of 2012. As soon as we hear a solid release date we'll let you know so don't forget to keep checking back to GodisaGeek.com regularly.