E3 2012: Kratos is Back and Angrier than Ever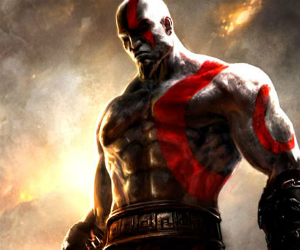 God of War: Ascension blew the doors of Sony's E3 conference today, as we got our first glimpse of the game's singleplayer in action.
Fears that the team at Sony Santa Monica would struggled to top their own efforts in God of War 3 were quickly swept away, as Kratos proceeded to tear through his enemies in more bloody glory than ever before.
The visuals in God of War 3 looked unbeatable back in 2010 but once again the E3 showing impressed, with environments, enemies, blood, and even Kratos himself looking better than ever.
What were your impressions of God of War: Ascension, are you happy with how the game is shaping up?
The full E3 demo is available below in case you missed the conference or just want to take in the awesome again.

 God of War: Ascension will available exclusively on PS3, March 12th 2013.