PlayStation Plus EU Gets Revamp and Offers Up Over 45 Games In The Coming Year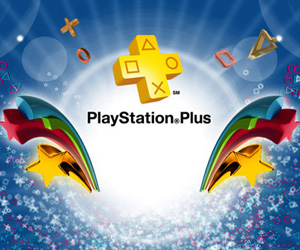 At Sony's E3 press conference, we learned a little bit about the PlayStation Plus revamp in the States. It was announced that PS+ would contain bigger and better games for the PlayStation fans' consumption. That's all well and good, but content between the EU and US store has always been different, and EU subscribers were wondering whether they would be availing of this new idea for the service.
Today, PlayStation Blog EU have confirmed that something similar is coming to our shores. Firstly, all the little extras like themes, avatars and betas will still be coming to PlayStation Plus. Also, added discounts will still be applicable to certain games. But, the games on offer have been drastically shaken up.
You'll be able to download 10 games from the get-go, next month 3 of those games will drop out, and 3 will come in. Rinse and repeat. The 10 titles are broken up into three categories. You'll be able to get 6 games which will periodically drop in and out, 3 games that will remain on the store for 12 months, and one game that has been determined to be the PS+ Game of the Month.
PlayStation Plus Games Catalogue is the name of the 6 titles which will see 3 of the 6 changing each month. The first 6 up for grabs are; Darksiders, Renegade Ops, Warhammer 40,000: Space Marine, Chime Super Deluxe, Oddworld: Strangers Wrath HD and Outland.
The PlayStation Plus Game of the Month, which will change every four weeks, is; Virtua Fighter 5: Final Showdown.
Finally, the 3 games that will be available for the next 52 weeks are; inFamous 2, LittleBigPlanet 2 and Motorstorm: Apocalypse.
But wait, there's more! On top of that, at the beginning of every 8 week period, PlayStation Plus Presents… will offer up an indie game that PlayStation want to highlight. "We'll be searching for the very best independently developed titles for PlayStation 3 right now and in the future – those games that really stand out we'll hand pick for our Plus subscribers". The first game that players will be able to acquire is, Retro/Grade.
I've been a PS+ subscriber from the beginning, and it has brought some gems to my attention that I may not have played otherwise. On the PlayStation Blog, it is also stated that the EU subscribers will be getting a total of 45 games over the next 12 months, not including the indie game, or any Minis and PS Classics. If you've been toying with the idea of jumping on the PS+ bandwagon, toy no more.