Quantum Conundrum Receives PC Release Date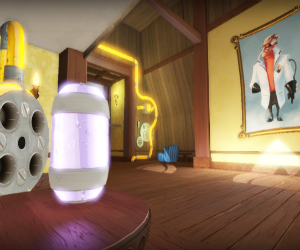 Square Enix have revealed when gamers can expect the highly anticipated puzzler, Quantum Conundrum.
Kim Swift, co-creator of the spectacular Portal, has been working on the title for over a year now since leaving Valve and joining Airtight Games. During the games unveiling at PAX 2011 Swift spoke about creating a game that appealed to wide range of people, while still posing a challenge to more advance gamers.
Much like Portal, Quantum Conundrum is a first-person title which sees the player moving from room to room solving increasingly difficult puzzles.
The title will launch first on PC but fear not console gamers, it will also hit Xbox LIVE Arcade and SEN later this summer.
Check out the trailer below to get a glimpse of what you can expect when the game launches this July.

Quantum Conundrum will be available on June 21st exclusively from Steam on PC.