E3 2012: Tomb Raider Makes Another Stunning Appearance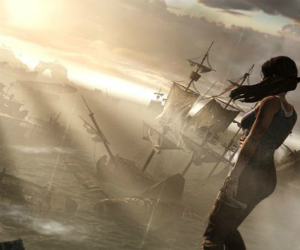 At last years E3 Lara shocked everyone with a truly great showing, in 2012 she's back again and now we really can't wait for this game to come out.
The Microsoft conference once again played host to the Tomb Raider demo as the team showed players exactly why there is so much hype around the Raiders return.
The audience watched on as Lara took out enemies with a flaming crossbow and then plummeted off a cliff only to come crashing down through the trees. All in all it was great stuff and coupled with last years showing really has this game in the spotlight for 2013.
Did you see the E3 demo, what did you think of it?
Watch the Crossroads trailer below to see even more of Ms Croft in action.
Tomb Raider is due out sometime in 2013.