E3 2012: Twisted Pixel Announce Lococycle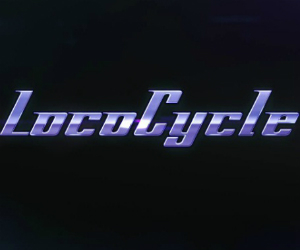 Fresh from Microsoft's E3 press conference, Twisted Pixel announce Lococycle.
Twisted Pixel's 6th original game has been revealed, although we're not quite sure what it's about. The trailer talks about a bike called Iris, Bigarms Academies, School of Assassination, oh and something about being good on batteries.
A quote on Twisted Pixel's official website reads:
We're not revealing anything else about the project at this time, but keep checking back here for future updates and make sure to see us during the RTX event here in Austin (July 7-8) and at PAX Prime in Seattle (Aug 31-Sep 2) to see new cool stuff for this game.
So yeah not much to go on but they're off to a good start with a name like Lococycle!
Check out the trailer below if you missed it during the Microsoft conference.
Lococycle will be available exclusively on Xbox 360 in 2013.