Rovio Confirm Angry Birds Trilogy Heading to Consoles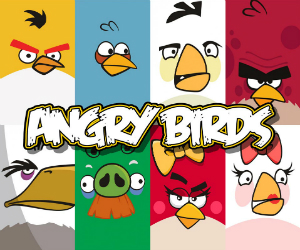 Rovio's mobile monster is heading to a console near you, in the form of the Angry Birds Trilogy.
First teased at E3 back in June, it's now official the 500,000,000+ selling series, Angry Birds will finally makes its debut on home consoles.
Rovio's Executive Vice President of Games Petri Järvilehto said:
You can think of the game as the ultimate collector's edition. There are new cinematics, extras and other entertaining content. In addition all of the existing material has been up-rezzed and re-treated for the high-resolution and big screen.

We believe that there are a lot of people on the consoles who appreciate a great casual game play experience. This is a game that resonates across a wide audience on many platforms.
The Angry Birds Trilogy will include the original Angry Birds, Seasons, and Rio. Each version of the game will feature system specific support in the form of Kinect, Move, and StreetPass.
Source: IGN
[nggallery id=970]
Angry Birds Trilogy is set to launch sometime this holiday season on Xbox 360, PS3, and 3DS.