UK Charts: London 2012 Claims Gold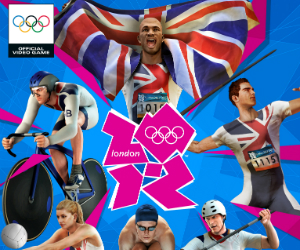 The United Kingdom is clearly in the grip of Olympic fever as this week the official London 2012 videogame from SEGA has finally hit the top spot in the sales charts, despite already having been out for five weeks.
This has also helped the more family-friendly SEGA Olympics title – Mario & Sonic London 2012 – climb up to third place in the charts – showing that the games have undeniably caught the imagination of the British public.
That means that LEGO Batman 2 has finally been knocked off the number one spot, but it still sits firmly in second place, and with the help of its movie counterpart, The Dark Knight Rises, Batman: Arkham City also rises up into the top five. The onlt new release this wek, Pokemon Conquest, only manages to enter at seventeen – but it is a single-format title, so that was always an uphill struggle.
As always you can click the name of the game to read our review.
TW = This Week
LW = Last Week
UKIE Games Charts©, compiled by GfK Chart-Track