See Episode 5 of the Planetside 2 Command Centre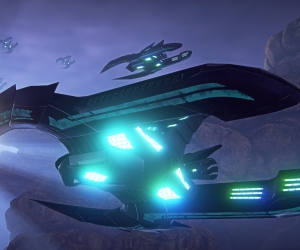 Sony Online Entertainment have been putting together a series of Developer Diaries for Planetside 2, entitled the Command Centre.
SOE have just released episode 5, where Creative Director Matt Higby and Senior Art Director Tramell Isaac lead us through some of the latest game updates and news – such as new functionality in the game, certification details, they show off some fan art and fan-made videos for the game, and they also invite a special guest -being Game Designer Maggie Khron – who talks us through the new Friday Night Ops.
The videos are a great way for the developers to both relay important new information to fans of the game, and to showcase the dedication and creativity of those who enjoy the series.
See the new Command Centre video below:
Planetside 2 is currently set for release solely on Windows PC, and is expected before the end of the year.