London Games Festival Takes Shape With 8 New Ace Events Anoounced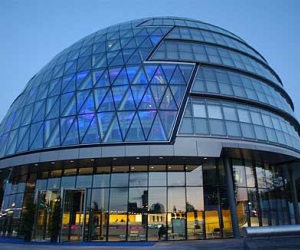 This year's London Games Festival is shaping up to be a bit of a stunner, with an absolutely packed schedule, chock-full of interesting events and exhibitions. Think of it as a kind of mini-Olympics, but for games. If I lived in London, I doubt I would be doing much else during the month it is taking place – there are some really cool things to see and do.
Organiser UKIE has today announced another eight events that will be added to the bumper schedule, details of which are as follows:
27th September: Games Invest 2012 Earl's Court
The UK's premier games investment event. Speakers and investors include Ian Livingstone OBE, Octopus Investments, Standfast Interactive, SEGA and GAMESbrief. Full schedule and details here: http://gamesinvest2012.eventbrite.com/
28th & 29th September, BAFTA Young Games Designers Workshop
The British Academy of Film and Television Arts (BAFTA) will host two workshops for 11 to 16 year-olds at Eurogamer Expo, the major annual gaming event, on Friday 28 and Saturday 29 September at Earls Court, London. The workshops are in support of the BAFTA Young Games Designers competition, which is open for entries until Monday 22 October. During the workshops, which begin at 11am on both days, games professionals will reveal how commercial games are made, help participants to develop their own game ideas, and give them feedback on their pitches.
2nd – 3rd October: Apps World, Earl's Court
Now in its 3rd year, Apps World has grown to be one of the leading global multi-platform events in the mobile industry. This year's Earls Court 2 event is set to be the biggest yet with over 5000 developers, mobile marketers, mobile operators, device manufacturers, platform owners and industry professionals expected for two days of high level insight and discussion.
2nd October: The Pocket Gamer Mobile Mixer
A networking event for the mobile gaming industry, organised by the fabulous Pocket Gamer
5th October ExPlay Games Jam, The Science Museum
Budding games developers and designers from across the UK are invited to take part in a 24 hour Games Jam at either the Science Museum in London, and The Pervasive Media Studios in Bristol. Open to teams and individuals, the Games Jam will be led by expert bio-medical scientists from the Wellcome Trust, who will reveal a theme at the start of the 24 hour period during which participants will work round the clock to create a brand new, playable game.
15th – 18th October, Power to the Pixel, BFI Southbank
Bringing together some of the most pioneering media professionals and digital experts in the world, Power to the Pixel's annual forum possesses an energetic, collaborative format that has fostered an active international media community responsible for helping build cross-media businesses and finance innovative cross-media projects.
22nd – 26th October, City Hall Art Exhibition
A free, five-day exhibition held in the basement of City Hall, showcasing rare behind the scenes artwork taken from the world's best games. During the exhibition, attendees will have the opportunity to bid on items from the collection, with all proceeds going to charity Special Effect.
25th – 26th October TV Hackfest, Ravensbourne College
London Transmedia Fest 2012 is expected to be the world's largest-ever Transmedia event, bringing creatives and technologists together to foster collaboration, innovation, and growth. With over 1000 expected to be invited and attend the inaugural London Transmedia Fest 2012 – it is backed by Ravensbourne, BBC Writers Room, Ogilvy Labs, Portal Entertainment, the DMIC project, the European Regional Development Fund, the Royal Borough of Greenwich and Greenwich Digital Peninsula, Oxford University Said Business School, Young Rewired State, Appmarket.tv and Agora Media.
26th October XX Game Jam
Join us for the world's first XX Game Jam, a pioneering all-women event in association with Ada Lovelace Day (16 October). Ada Lovelace, the world's first computer programmer, is a modern figurehead for women in technology. We think it's time to inspire a new generation of girls to get into coding and help women already in tech to become and discover new role models.
Hosted in association with Ukie and The Guardian, London Games Festival 2012 will be taking place in the capital between September 27th and October 28th.