Pokémon Tournament "Legend" Ray Rizzo & Others To Appear In Black & White Version 2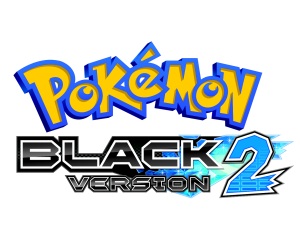 For some people, the business of training Pokémon is a serious one. I like to dip in and out of it from time to time, but am nowhere near as dedicated as the likes of Ray Rizzo – the three-time (THREE TIMES!) World Champion … of Pokémon.
Following a God-knows how punishing regime of training and practice, Rizzo, along with 11 other finalists from this year's Pokémon World Championships (held in Hawaii), have earned their reward – the right to appear in the forthcoming Black & White Version 2 Nintendo DS games. That's right – the games will feature in-game approximations of these real-life freaks, in an in-game version of the Pokémon World Tournament.
Kicking off on the 22nd October 2012, via the Nintendo Wi-Fi Connection Service, Pokémon World Tournament Events will unlock, each featuring Trainers you can battle based upon the real finalists from the tourney.
You will battle the Pokémon teams that these top Trainers used at the 2012 Pokémon World Championships, including their moves, held items, Abilities, and Natures. Ray Rizzo's lineup of Tyranitar, Garchomp, Cresselia, Hydreigon, Metagross, and Rotom proved too strong for the competition as he battled his way to an unprecedented third Pokémon World Championships title. His mother must be so proud.
The Pokémon World Tournament gives players the chance to test their mettle against Gym Leaders and other popular Trainers from past Pokémon games, as well as these real-world Pokémon Trainers.
More details about these Events will be revealed on the 15th October 2012. Incidentally, I would love to see Seb Coe bring the Pokémon Tournament to London in 2013.
Pokémon Black Version 2 and Pokémon White Version 2 are out on October 12th 2012, only for Nintendo DS.