Painkiller: Hell & Damnation – Extended Features Trailer Shows Off New Multiplayer Modes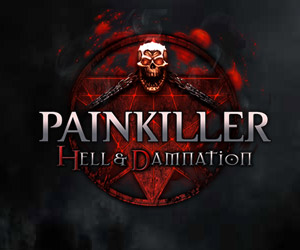 Demon-slayer Daniel Garner is back, and he's louder and shootier than ever in Painkiller: Hell & Damnation, a HD remake of the 2004 hardcore FPS classic. Get ready to go back to Hell as "Heaven's Hitman" Daniel Garner on a quest to destroy the ancient evil that threatens to consume Earth.
The biggest addition to the remake is the multiplayer element, featuring co-op support for the entire campaign as well as 8-player multiplayer modes including Team Deathmatch, Capture the Flag and Survival.
This extended trailer shows off the new features and showcases the frenetic action in all its balls-out, circle-strafing glory – accompanied by a roaring soundtrack from metal band Ojo Rojo, who also provided the soundtrack for Hell & Damnation.
Painkiller: Hell & Damnation is developed  by Farm 51 and will be available on PC on October 31st and on Xbox 360 and PlayStation 3 on January 22nd.