Two PlayStation 3 Slim Bundles Coming To Japan in December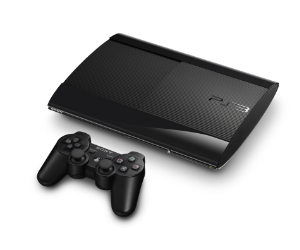 At TGS, we finally got to see the new, slimmer PS3 and today we've learned that there will be two specially themed PS3 bundles this Christmas. One of these bundles, PlayStation 3 Yakuza 5 Emblem Edition, will be coming on the 6th December and will cost 37, 800 Yen (which translates to approximately £299.99). It is a 250GB model that has been customised with Yakuza markings, as has the DualShock. Yakuza 5, a Yakuza themed beach towel, an 8GB USB stick with extra content and a sticker for your controller, are all included in the package as well.
The second bundle, PlayStation 3 Shin Hokuto Musou Legend Edition, is coming to Japan on the 20th December and will be sold at the more modest price of 33,170 Yen (about £263).  Again, there is a customised 250GB PS3 included, as well as a DualShock and a copy of Fist of the North Star: Ken's Rage 2 – as it is known in the West. If you're early in purchasing, you'll get a costume code for Kenshiro and pre-ordering the console will get you a little pouch for your smartphone.
Both look pretty ugly, but it's clever from Sony. The announcement of a new SKU was clearly designed to combat the Wii U's launch and putting together two bundles that could sell well in Japan is just good business.
[nggallery id=1074]
Source: Gematsu