Sony Online Entertainment to Launch First Official Wikia Community Alongside Planetside 2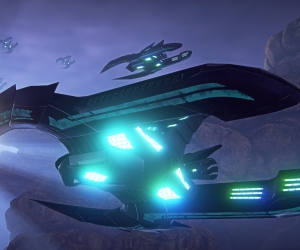 Sony is feeling the community spirit as it unveils plans to launch officially backed Wikia community inspired by upcoming MMO sequel Planetside 2
Wiki, and the less formal world of Wikia have for a long time been great sources of game releated info. Articles are onearly always written up by people passionate about their chosen subject, and when it comes to games, Wikia sites are always a fountain of useful information.
So it is an interesting step from Sony as they look to officially back a Wikia page for their upcoming FPS-MMO Planetside 2. Under the new partnership, SOE and Wikia will collaborate with the player base through official Wikia communities to empower players to help each other succeed in games, and offer them another direct line of communication and support to SOE's Community and Development teams. PlanetSide 2 players and Wikia users will also be offered a wide range of exclusive and unique official content, such as videos, interviews, chats, game guides, and more.
"Teaming up with Wikia was the natural next step for us in providing the necessary tools to further embrace and empower our players," said John Smedley, President, Sony Online Entertainment. "This new partnership is truly about community collaboration, and Wikia's reputation and respect for its dedicated global network of players offered the ideal platform for SOE to further support its players and the community. We are excited and looking forward to the creative and compelling ways fans will utilize this custom channel to expand community engagement outside of the game."
Does this idea excite you? Or will it turn the Wikia page into a heavily moderated nightmare that you won't want to visit? Air your opinions in the comments section, below!
Planetside 2 is set for release on Windows PC December 31st